| | | |
| --- | --- | --- |
| Smart Home Video Recorder | | |
Written by Sebastian Feuerstack
October 4th, 2015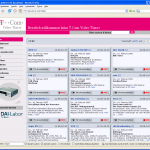 The Smart Home Video Recorder is a service, which can be implemented either in the internet or also in a "Home Gateway" inside the home. Goal of the "Smart Home Video Recorder" is to realize an intelligent and personalized control option for your TV recordings.
The Home video recorder observes the TV watching behavior of its user and is able to draw conclusions for its future recording behavior. In order to reach this, it extracts current program information on a daily basis from the Internet and conducts these with the EPG data of the DVB program information.In interaction with the users preferences extracted from the personal newspaper delivery it generates a personalized daily TV recommendation, which then is showed in the personal newspaper. All recording suggestions for the current day are evaluated concerning the harddisk capacity of the "Home Server" and the DVB number of possible signal ways. To avoid conflicts every program is checked for relevance for the user (overlapping or parallel transmissions).
The Home Video Recorder disposes all recordings as well as all DVB signals available to all IP media playback units in the intelligent house as audio and video stream. For this the Home video recorder uses the UPnP A/V Media server standard as interface to usual Home Entertainment solutions.
For the support of user comfort in the intelligent house, the Home Video Recorder service can be combined with a location detection technology. Thus the HVR is put into the position to deliver audio and video streams without breaks even if the user changes rooms during the transmission.
To solve this, a handover technology on the base of the SIP protocol was developed, which stops video and audio stream with the change of one area and continues streaming in the next area at another playback unit at the very same point of the transmission. On the basis of this handover technology, which is to be still further generalized in the context of this project, it will soon be possible to realize new "Follow Me" multimedia services in very simple way.
In detail the HVR is characterized by the following: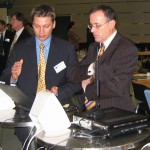 Realization of a VCR service on basis of the DVB standard
Personalized program suggestions are produced automatically
Functionalities for signalization of conflicts in the case of overlapping transmissions
Support of the UPnP A/V Media server protocol
Interface to the PZD for showing the daily personalized television program suggestions
Possibility of a handover by video and audio stream for realization of "Follow ME" services.
Last Updated 11:00 pm